Consultancy & Training
Momentum is gathering as organisations recognise the compelling business case for supporting employees with family responsibilities
Removing or reducing the conflict between work and family makes sense for everybody. More fulfilled, less stressed individuals who feel valued by their employer are more loyal, engaged and productive.
How do we approach creating a family friendly workplace?
Just as individuals are all different, so are organisations and the challenges they face. A one-size solution doesn't always fit all. How do you ensure you end up with effective workable solutions?
My Family Care provides a range of support for some of the world's best known companies, from strategy development, all the way through to practical employee benefits.
Family friendly strategy + practical benefits
Our experience shows that implementing a successful family friendly strategy requires an integrated approach at a number of levels - in addition to the 'end user' employee solutions.
Setting the strategy
Policies, initiatives and support need to be owned and championed at the strategic level by the leadership team. We can help you understand and evaluate how work+family currently works in your organisation. We'll share our knowledge, clarify your needs and help you articulate a meaningful strategy.
Developing internal capability
Organisations also need to develop and make the most of their internal capability to deliver family friendly programmes. We excel at transferring knowledge and building internal capability.
Enhancing managers' skills
There's no doubt that managers benefit from exchanging concerns and best practice in an atmosphere that recognises the many demands and challenges they face. Through our workshops we address legal and policy aspects, the emotional people side and the practicalities.
Delivering practical solutions
We can provide a wide range of family friendly employee solutions and benefits across many life stages. The solutions we deliver are highly flexible and can be tailored to suit the needs and budgets of your company.
Our senior team's experience
My Family Care has over 10 years' experience in advising companies and organisations in this field. As the UK's leading provider of family friendly employee benefits and solutions, we are constantly in touch with the changing needs of organisations and their employees. Our approach is practical and results driven.
Join the growing family of companies...

That help their employees through working with My Family Care. Get in touch to find out how we can make work+family work for you.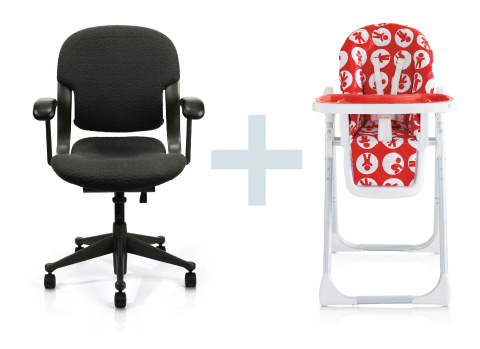 Getting the strategy right
Our expertise and experience help employers identify needs, then develop/execute an appropriate strategy. This clarity and direction brings cost savings, avoiding potential pitfalls and unworkable initiatives.
Getting there more quickly
We enable businesses to act quickly and confidently, ensuring that they maximise the business benefits of their approach as soon as possible. Bringing about agreement and good internal communication means there will be greater unity and support for what you put in place.
Setting out the business case
Our experience and our knowledge of research and best practice can help identify the data for your business. Getting agreement on the drivers for change also helps you evaluate success and return on investment.
Benchmarking and innovation
We provide the confidence that comes with benchmarking and the innovation that comes from constantly finding and adapting solutions for a diverse range of companies. Combining this with a strategic approach is a solid route to gaining employer rewards and being attractive to work for.
Clarity of direction
We'll help ensure clarity of direction and a unified approach. For HR staff and line managers, a great benefit of this is feeling supported and encouraged from above, knowing that leaders are 'on board'.
Recognition and motivation
Where there is an integrated strategy, the people who need to make things happen feel more recognised and motivated. They have resources (such as communication tools and policies) and opportunities to discuss and develop.
Competence and confidence
By providing both end user training and mentoring programmes, both HR and line managers can be confident in their abilities in managing all family related workforce issues. Those who already have best practice habits get to share them and contribute to culture change.
Organisational learning
When you set off in a clear direction, you can put in place ways of gathering and sharing the learning. You are more likely to ask the right questions of the right people in the right situations and then have places to pass on that knowledge. HR staff and line management benefit from this, in their roles and as a form of professional development.
All of our Case Studies, Employer Guides, and White Papers can be downloaded throughout the site.
Build Your Pack
Regular work+family updates for
HR and diversity professionals.
Your employees will access our services via a customised website. You choose the services and the level of support. It's that easy.

Related Pages
Downloads
Our unique and award winning
Emergency Childcare
allows working parents to book nannies, nurseries and childminders anywhere in the UK with as little as half an hours' notice.