Backup Care
A sick child or nanny, an elderly parent needing support, an unexpected business meeting... Life doesn't always go to plan, especially when trying to juggle work+family
We all have busy lives. Many of us live and work away from close family, so relying on relatives has become less of an option. When the unexpected does happen, having a backup plan is essential.
Childcare + Eldercare
We provide the UK's only comprehensive and award winning backup childcare and dependent care solution. Our Backup Care helps employees find the best care when their usual arrangements break down, or when last minute options are needed.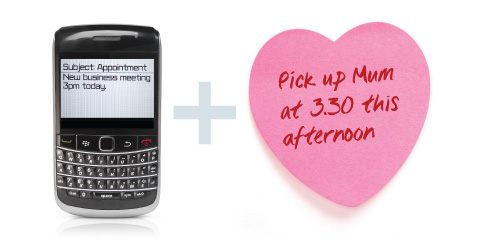 Comprehensive nationwide coverage
What makes My Family Care unique is our fantastic network of providers throughout the UK. Your employees will have unparalleled access to emergency nannies, over 700 nurseries, 3,000 childminders, 500 holiday clubs, and domiciliary carers nationwide.
Our booking success rate is 98% and the service can be used:
Online 24/7
Phone from 7.30am

With as little as 30 minutes' notice, or
Up to 3 months in advance.
Your employees can access Backup Care and other services you choose to provide through a special Work+Family Space website created for you. It makes it very easy for them to find and book the care that they need.
Our Knowledge Centre is included as part of any Backup Care or Care Search package, providing employees with expert advice over the phone and 24/7 access to our Insider's Guides. These downloads cover a wide range of childcare and eldercare issues.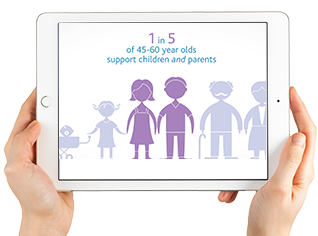 How will it suit my company's needs and budgets?
My Family Care's Backup Care solutions are highly flexible and can be tailored to suit the needs and budgets of your company. They combine well with our one-to-one Care Search, which helps employees put long term care solutions in place and manage the transition into working parent/carer.
Join the growing family of companies...

That help their employees through working with My Family Care. Get in touch to find out how we can make work+family work for you.
Supporting diversity and inclusivity
Offering complete Backup Care means that the benefit is accessible to a very wide demographic. Employees who are parents, but have other caring responsibilities, or who may need it themselves are included.
Reducing absenteeism
'Family reasons' are regularly sited as a key reason for absenteeism. Whilst childcare emergencies may be a more frequent occurrence, care emergencies for elderly relatives can be more complicated and potentially involve more time away from work.
Supporting the employer brand
The employee goodwill generated through benefit provision such as Backup Care, will positively impact how both potential and existing employees view an employer.
Peace of mind
Our clients and their employees tell us it's a highly valued benefit, providing a practical solution and peace of mind for working parents and carers.
One stop shop
With the rise of the 'sandwich generation' employees don't necessarily have simply one type of care responsibility. Access to Backup Care that reflects all care needs makes life simpler.
Supporting domestic harmony
Having a 'backup plan' means that in households where both partners work, there is no longer the need for the 'who stays home?' debate.
All of our Case Studies, Employer Guides, and White Papers can be downloaded throughout the site.
Build Your Pack
Regular work+family updates for
HR and diversity professionals.
Your employees will access our services via a customised website. You choose the services and the level of support. It's that easy.

Related Pages
Downloads