Meet our Non Executives
Sonia Wolsey-Cooper, Non Executive Chair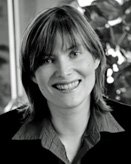 As Customer Service Director for AXA PPP Healthcare, Sonia initiated a cultural change programme in 2002. This improved service to customers, the working environment for employees, and the bottom line for shareholders.
Appointed as Corporate Responsibility director in 2010, Sonia joined the Healthcare board. Alongside her CR responsibilities Sonia's portfolio includes Provider Management, HR, Internal and external communications, Customer Relations and Technical Services.
Prior to joining AXA, Sonia was at Lloyds TSB for eight years. Sonia began in Marketing roles, then through a number of general management roles culminating in running the operation as Head of Direct Insurance. The last two years in the group were spent as Executive Assistant to Group Chief Executive. Sonia lives in East Sussex with her husband and two children.
Karan Paige, Non Executive Director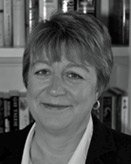 Following an early management career in the hospitality industry, Karan spent 18 years in business transformation consulting with global consultancies KPMG and A.T. Kearney.
Karan spent 4 years as a Board level HRD in a leading food retailer and more recently worked at senior leadership team level with global HRO provider where she was responsible for designing and delivering the company's HRO proposition. Karan has extensive experience of organisational design and development and change management and is an experienced leadership and performance improvement coach.
Bill Thomas, Non Executive Director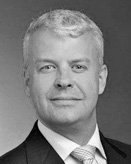 Bill brings over 20 years of HR outsourcing, consulting and shared services experience. Most recently he was a Partner at KPMG leading the build out of KPMG's Shared Services and Advisory Practice in the Europe, Middle East and Africa (EMEA) region. Prior to KPMG, Thomas led the Sourcing Advisor, EquaTerra in EMEA, and was President of Ceridian's Multinational HR business.
All of our Case Studies, Employer Guides, and White Papers can be downloaded throughout the site.


Build Your Pack and you can be sent them as one handy PDF.
Regular articles on childcare,
eldercare & flexible working.
Your employees will access our services via a customised website. You choose the services and the level of support. It's that easy.
Our unique and award winning
Emergency Childcare
allows working parents to book nannies, nurseries and childminders anywhere in the UK with as little as half an hours' notice.
Related Pages