Relocation Solutions
Family issues are the single biggest reason for unsuccessful relocation assignments*, so addressing the needs of the employee's family is critical
Moving jobs and cultures can be exciting and rewarding, but the actual process of moving can be difficult and stressful. Relocating your family can make it even more so.
Employee's lives are relocated
Life only returns to normal when both partner and children are settled, and their childcare is in place and working as planned. For the increasing number of families who have an adult dependent or elderly parent then putting the right local care in place is just as important.
A complete relocation support package
My Family Care is unique in the UK at being able to provide a complete package of support for a relocating family. We'll help with all the different aspects of the family's move to or within the UK, providing access to a team of nationwide childcare and eldercare experts.
Temporary Childcare for Exploratory Visits
Our temporary nannies are available last minute for families visiting the UK to view schools and homes before a permanent move.
Childcare Relocation + Adult & Eldercare Relocation
We provide specialist care consultants to listen, advise, and find the right Childcare and Adult & Eldercare solutions. We help during and after a move to, or within the UK.
Life Transition Coaching
Our coaching will enable relocating employees to quickly adapt to their new working environment. We help them build their professional profile and create influential networks. We also provide spouse coaching, supporting partners in settling in the UK and building their new life.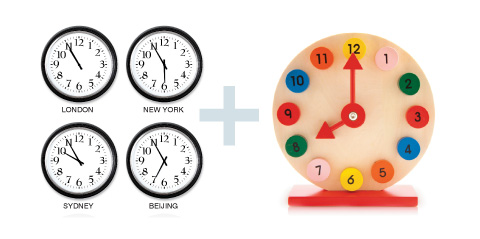 School relocation
For families relocating with school aged children, we're pleased to work alongside School Choice International, to provide a single solution whatever the age of the children.
How will it suit my company's needs and budgets?
Our Relocation Solutions can be provided for individual employees, included as part of a comprehensive assignment package, or bought directly by individuals. Our flexible approach means that we can tailor services for a company and an individual's specific needs.
References

* CIPD Reward Management Report - International Assignments, 2007
Join the growing family of companies...

That help their employees through working with My Family Care. Get in touch to find out how we can make work+family work for you.
Maximising the likelihood of a successful relocation assignment
Family issues are the most likely cause of assignment failure, so taking a holistic approach and looking after the needs of all family members makes absolute sense.
Creating engaged and productive employees from day one
When employees know that their family issues are being taken care of, they're able to focus on a new job role. They're more likely to be an engaged and productive team member from the start.

Practical help and peace of mind
Our Relocation Solutions simply make the practical aspects of the whole move easier for families. By providing the specialist support they need we can help make sure that the decisions and choices they make are the right ones for them and their home and family life.
Making the most of their new lives
Through our coaching support employees and their partners are helped to settle successfully and make the most of their new lives and the opportunities presented both at work and home.
All of our Case Studies, Employer Guides, and White Papers can be downloaded throughout the site.
Build Your Pack
Regular work+family updates for
HR and diversity professionals.
Your employees will access our services via a customised website. You choose the services and the level of support. It's that easy.

Related Pages
Downloads