On-Site Childcare
A large part of the My Family Care Group is Tinies Childcare, a well-known name in childcare and parenting circles since 1975
Alongside Tinies Childcare we deliver on-site corporate nurseries, creches and holiday clubs to employers throughout the UK.
Tinies provides hands on childcare to companies, employers and individual parents. There are currently 30+ nursery and nanny agencies and close to 40 individual childcare settings operating under the Tinies brand. We believe that we are the only people that you should come to if you want to provide a corporate childcare setting.
On-site nurseries
An on-site nursery can be a fantastic resource for employees if they can easily travel to work with their children. We have a great team of experienced nursery experts. We understand what it means to provide great childcare. We also understand the additional reporting and financial obligations that an employer will need as a minimum.
Understanding the mix and giving employees additional access to our ground breaking Emergency Childcare service means both the company, and its staff, end up with the best overall solution.
On-site creches
Our Tinies brand is the UK's biggest provider of creches and regularly provides wedding creches, conference creches or even mobile creches to ensure attendance at Keeping in Touch (KIT) days.
The one thing that makes all childcare successful is brilliant childcarers who are used to dealing with the needs of children and the occasional out-of-the-ordinary demands of busy working parents.
On-site holiday clubs
For most parents when children get to school age the struggles of combining care and family are over. That's until the school holidays come along, and finding appropriate childcare or activities can be stressful and a logistical nightmare.
The solutions are either to provide access to Backup Care or run a dedicated school holiday club. We run facilities for the likes of Pfizer, GSK and 30 Government departments. The feedback is always the same: great employee experience, happy children and parents who have found a way to fulfil their work commitments during the school holidays.
Connecting with our other services
Part of our Backup Care solution, Emergency Childcare helps employees find the best childcare available when usual care arrangements break down. This can provide employees with greater flexibility than having to bring their child to work to an on-site nursery/creche.
Join the growing family of companies...

That help their employees through working with My Family Care. Get in touch to find out how we can make work+family work for you.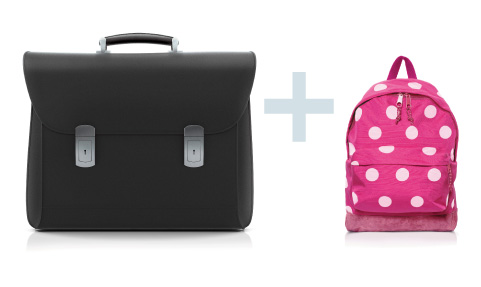 A key tool for retention
For employers who have established that providing on-site childcare is right for their business, childcare facilities will be a highly valued benefit enabling both recruitment and retention of talented employees.
Creating engaged and productive employees
When employees know that trusted care that fits around their work and family is in place, they're more likely to be focused and stress-free at work.
Less disruption during the holidays
With on-site holiday clubs, working hours will be less disrupted during the holiday periods.
Reassurance and peace of mind
Employees feel reassured that their children are safe and supervised in an appropriate environment close at hand whilst they are focused at work.
Saving time and stress during the holidays
Our employer holiday clubs save employees the time and trouble of making their own arrangements and reduces the stress, anxiety and 'juggling' between home and work during school holiday periods.
Confidence and security
Above and beyond the practical benefits, simply knowing that their employer is committed to supporting them instils confidence. The employer's acknowledgement that it's a two-way relationship provides a sense of security and makes them feel valued.
Getting the most out of life
Employees who are helped to make work+family work are not only less stressed at work, but also at home and therefore able to feel fulfilled and happy in all aspects of their lives.
All of our Case Studies, Employer Guides, and White Papers can be downloaded throughout the site.
Build Your Pack
Regular work+family updates for
HR and diversity professionals.
Our unique and award winning
Emergency Childcare
allows working parents to book nannies, nurseries and childminders anywhere in the UK with as little as half an hours' notice.
Related Pages
Downloads