Life Transition Coaching
Life is all about change. Retaining talented employees means that you are likely to see them through some major life changes
Key transitions can include becoming a parent, relocating, changes in family structure and becoming a carer - of elderly parents or relatives.
Supporting employees through life's changes
Employees are often as worried as you are about how they will combine family demands and upheavals with their role and career. Supporting them at these times and keeping them engaged is an indispensable part of keeping their talents on board. We provide coaching for:
Combined support, events, and online maternity coaching
Our New Parent Return to Work Plan is a fantastic combination of Transition Coaching and our Childcare Search service. This solution helps parents with the emotional and practical challenges of combining new parenthood with returning to work.
Our Seminars & Webinars distil our core expertise into an hour, delivered to your employees in an engaging interactive session. Ideal for lunchtimes!
The Parental Leave Toolkit™ is our fully supported online coaching platform for both employees and managers alike. It provides wraparound support for employees taking, or planning on taking, maternity, paternity or shared parental leave, whilst giving managers the tools to prepare for members of their team taking leave.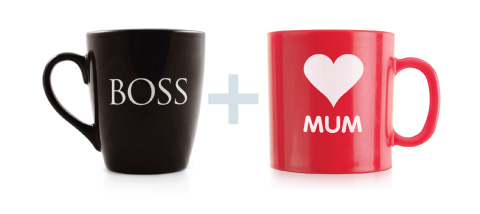 Demanding corporate environments
We've helped employees working in the most demanding roles, in tough environments through key life transitions, enabling them to make work+family work.
We recognise that major life transitions are a source of huge personal development. Our coaches enable employees to harness new strengths at work. For example, new parents often become more adept at multitasking, develop greater levels of patience and diplomacy as well as greater focus on time management and prioritising.
Expert leadership coaches and specialists
Our Head of Coaching Jennifer Liston-Smith has pioneered maternity coaching since 2005. She brings extensive knowledge and practical experience gained through 20+ years of executive coaching, mentoring and leadership development.
We have a network of highly regarded leadership and life transition coaches around the UK, and in other regions internationally. Our coaches all have experience of working in senior roles as well as managing the balance of family life. We know the issues and what works.
All our coaching supports employees to clarify and address the practicalities while emphasising personal development, good communication skills, influential conversations and maintaining their career vision through life's changes.
Our team of Childcare Search consultants consistently receive outstanding feedback for their inspiring ability to identify needs, advise and take effective action.
We bring together dedicated project teams, ensuring knowledge of the organisation is effectively shared.
How will it suit my company's needs and budgets?
Life Transition Coaching can be provided on an individual basis, either face to face, by telephone, or through group workshops and webinars. Our coaching solutions are completely customisable. It's simply a question of what suits the company's needs and budgets best.
Join the growing family of companies...

That help their employees through working with My Family Care. Get in touch to find out how we can make work+family work for you.
Enhanced leadership development
Coaching enables employees to harness the personal development that often accompanies key life transitions.
Better retention and career progression for talented employees
Employees who are supported with coaching through key life transitions are better equipped to resolve the work-life conflicts that potentially cause performance issues. Knowing that they've received innovative, best practice support, they're more likely to feel increased loyalty to the company.
Strengthened employer brand
Our client data suggests life transition coaching leads to higher satisfaction in employee engagement surveys.
Business continuity and productivity
For life transitions such as relocation and maternity and paternity, communication is key for managers and teams to ensure continuity and good planning during absences from the business and clarity of direction for those in new roles.
Being in control of a successful transition
Coaching enables employees to 'stay in control' and provides ways of managing through the life changes they are experiencing. It increases confidence, reduces stress and helps them understand the transition, supporting wellbeing, work-life balance and personal development.
Maintaining professional profile
Maintaining their professional profile and the impact on their careers of big life changes can be a source of great concern. Coaching can help people keep their careers on track alongside family life.
Feeling supported and valued
The knowledge they have received innovative, best practice support means that employees are likely to feel valued by their employer.
All of our Case Studies, Employer Guides, and White Papers can be downloaded throughout the site.
Build Your Pack
Regular work+family updates for
HR and diversity professionals.
Your employees will access our services via a customised website. You choose the services and the level of support. It's that easy.

Related Pages
Downloads