Being a Dad
How can you support the working fathers in your company?
With traditional family roles changing significantly in recent decades, a healthy workplace culture treats men and women equally.
Many workplaces have introduced family-friendly work practices, but a lack of male role models that openly balance work and family, means that fathers are often reluctant to stand up and be counted.
Why is supporting working dads important?
Expectations of fatherhood are changing. There is both a need and a desire for change among fathers in how their parenting role is shared at home and viewed at work.
Employers who recognise the role of fathers and actively support them are less likely to see their working fathers disengage with their workplace.
How can Being a Dad help?
My Family Care has developed this service to help fathers stay engaged, while dealing with the joys and challenges of family life.
Being a Dad gives fathers all the help and information they need to cope with pregnancy, babies, childcare, relationships and the important role that fathers play in child development.

Online information and advice for dads
Being a Dad offers employers a means of both shouting about their support for working fathers, and providing a really useful resource.
A series of questions and answers from their peers, together with quarterly webinars, provide an easy and engaging way for fathers to access what they need.
Working fathers can access information in the following key areas:
New & Expectant Dads
Understanding Your Identity
Education & Schooling
Behaviour & Wellbeing
Quarterly webinars
As part of Being a Dad, employees have access to quarterly webinars covering a variety of topics and parenting stages. The topics covered range from 'antenatal for dads' for new and expectant fathers, to domestic renegotiation and keeping a career on track.
These webinars enable working fathers to take a good-humoured, honest and constructive look at what we're all trying to do as working parents. Online polls will be used to gather and share experiences.
Connecting with our other services
As part of our Knowledge Centre, working fathers also have access to all other resources including Insider Guides and Speak to an Expert.
Join the growing family of companies...

That help their employees through working with My Family Care. Get in touch to find out how we can make work+family work for you.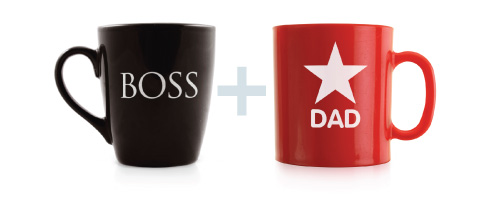 All of our Case Studies, Employer Guides, and White Papers can be downloaded throughout the site.
Build Your Pack
Regular work+family updates for
HR and diversity professionals.
Your employees will access our services via a customised website. You choose the services and the level of support. It's that easy.

Downloads
Related Pages