Care Search
Knowing their child or relative is in safe hands during working hours, means employees can work happily and productively, without distraction or worry
Helping your employees find care solutions that really fit their lives could provide a key element of your family friendly working practises.
Childcare + Eldercare
Care Search is a one-to-one service unlike any other in the UK
Our specialised consultants help working parents and carers find a reliable, trustworthy care solution with the minimum of stress and disruption.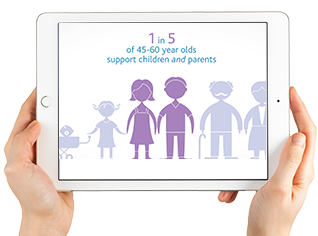 Local experts that provide a personal touch
Our fantastic Care Search consultants will do everything and anything needed to put the right childcare or dependent care solution in place.
Their knowledge of the local care market, experience and understanding will help employees find the right work+family solution.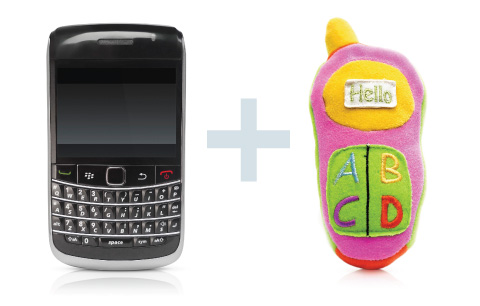 How will it suit my company's needs and budgets?
Care Search can be adapted to suit your organisation
Different levels of childcare and eldercare support are available depending on the needs of the company, its employees and of course, available budget.
Connecting with our other services
Your employees can access Care Search and other services you choose to provide through a special Work+Family Space website created for you. It makes it very easy for them to access a wealth of information and services.
We provide the UK's only comprehensive and award winning backup child, adult and eldercare solution. Backup Care helps employees find the best nanny, nursery, childminder, holiday club or domiciliary care available when usual care arrangements break down or last minute ones are needed.
Our Knowledge Centre is included as part of any Care Search or Backup Care package, providing employees with expert advice over the phone and 24/7 access to our Insider's Guides. These downloads cover a wide range of childcare and eldercare issues.
Join the growing family of companies...

That help their employees through working with My Family Care. Get in touch to find out how we can make work+family work for you.
Retaining talented individuals
Whether for childcare or eldercare, care needs can change. These changes can have a huge impact on how working parents and carers manage to combine work+family. Supporting changing care needs is a key tool in retaining talent.
Creating engaged and productive employees
When employees know that trusted care that fits around their work and family is in place, they're more likely to be focused and stress-free at work.
Supporting relocating employees
For individuals and their families relocating (and in many cases moving country) can be a daunting prospect. Providing Care Search can ease the transition for them.
Peace of mind
Care Search provides a practical solution and peace of mind for working parents and carers who feel less stressed and more valued by their employer.
Lightening the domestic load
Researching and finding appropriate care that suits the family can be a drawn out and time consuming business. Care Search provides a means of lightening this load.
Feeling valued
The knowledge their employer recognises the difficulties and supports them in finding the right care solution means that employees are likely to feel more valued by their employer.
All of our Case Studies, Employer Guides, and White Papers can be downloaded throughout the site.
Build Your Pack
Regular work+family updates for
HR and diversity professionals.
Your employees will access our services via a customised website. You choose the services and the level of support. It's that easy.

Related Pages
Downloads