Juggling Work and Care at BT
By Christine Moore, Head of BT People Consulting
24/05/2012
BT's vision on supporting carers is Helping You Care. At BT, we recognise and respect our people's desire to perform well at work and to meet their personal responsibilities. 3 million people juggle work with caring responsibilities for a disabled, ill or frail relative or friend.
Research shows that carers' expectations are modest and that many do not even class themselves as a Carer. People with caring responsibilities often carry on juggling their dual roles - sometimes for prolonged periods - unrecognised.
Flexible working plays a vital role in supporting people to juggle these roles. The period over which a person is a carer can often be distressing and stressful as a consequence, even if relatively short-term in nature. BT's policy statement on carers recognises this huge commitment and responsibilities borne by a large proportion of our people. We also recognise that in a long service culture, the period in which you are a carer can be a relatively short period of your overall career, and the huge commitment you give BT.
Leadership at BT and beyond
Our support for carers both in BT and in society benefits from leadership at the highest levels of BT. Caroline Waters OBE, BT's Director People & Policy chairs Employers for Carers. We know that many carers struggle to cope and, according to Carers UK, 1 in 5 people actually give up work to care which can lead to real financial hardship. This is a big loss for employers as caring can affect people at any age or any stage in their career, including the most skilled and experienced employees in whom substantial investments will almost certainly have been made. Supporting carers is not only critical for families, it's critical for business too. There is no doubt that business needs to respond to the stark demographic reality of rapidly increasing numbers of working carers. Forward thinking employers are keen to address this agenda and lead by example.
BT's Employee engagement activity and toolkit of support:
BT has a wide ranging toolkit of support already in place to support BT carers. To focus on just three of them:
1. The BT Carers Passport
The BT Carer's Passport can be completed by any BT employee who has caring responsibilities that they believe could have an impact on their ability to work currently or at some point in the future. The Passport describes the nature of the caring responsibilities, adjustments that the individual might need and action to take if the individual needs to leave work suddenly together with agreed communication between the individual and BT if the individual is unable to come to work.
2. Carers Top Ten Q&A
For Carers Week 2009, we asked Carers UK to share with us the top ten questions they receive via their helpline, and the answers they give. Questions included 'What help is available?' 'How do I get help myself?' 'What financial support/benefits are available?' 'Will I be charged for care services?' and 'How do I get a break from caring?' This resource remains on our carers policy intranet page for those new to caring since its launch.
3. Managing Carers - Top Tips for Line Managers
We created some guidance for our line managers to help them get it right when managing carers. Our Managing Carers, Top Tips for Line Managers factsheet includes thoughts from some of our working carers as to the type of support that helps them most.
BT's Carers Network aims to connect and support people within the company who have caring responsibilities. The thing that members request most often is the opportunity to share learning, seek support and ask questions of fellow carers. This is facilitated through a SharePoint networking site on line, our BT intranet, and our conferencing services. Using virtual tools cuts down on travel which reduces costs but more importantly allows carers to participate without adding lengthy travel to their already busy agendas.
We also use this mechanism to give BT people the opportunity to hear from external leaders in depth about particular subjects. We've held master classes with The Stroke Association, The MS Society, Arthritis Care, Epilepsy Action and Dr Lance McKracken, Clinical Director of the Bath Institute of Pain Management. We have also worked with the Department of Health and held knowledge calls for BT people - Caring for Older people with Professor David Oliver, Clinical Director of Older People and Professor Alistair Burns, Clinical Director Dementia. All these interventions have helped our people to plug in to the external support available.
As well as the significant support we provide to employees, we are a communications provider with our customers at the heart of our business. We have a portfolio of products and services that are beneficial to disabled, older or vulnerable people. You can read all about these at www.bt.com/includingyou.
Join the growing family of companies...

That help their employees through working with My Family Care. Get in touch to find out how we can make work+family work for you.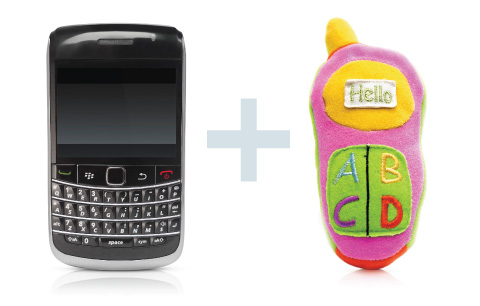 Share this: