Can SMEs REALLY be Family Friendly?
Yes they can, argues My Family Care MD, Ben Black
11/10/2012
The business case
There's a school of thought that says flexible working/family-friendly has no place in the SME lexicon. The typical SME, or at least the ones we're talking about, has neither the massive budget to throw at agile workforces nor the resources to employ someone with "diversity" in their job title.
"Family-friendly has no relevance for SMEs". They couldn't be more wrong. Here's why:
Work-life merge is the new reality - it doesn't matter where you work or who you work for there is an expectation of some flexibility. And if you can't get it in your current job then you will look pretty hard to find somewhere you can
And for SMEs flexibility is easy. In fact far far easier than it is for larger employers
SMEs that get it right have every chance of recruiting and retaining the kind of talent they could only have dreamed of 10 years ago.
The talent argument
People throw the word talent out there but what do we really mean by talent? Simply this: most organisations will have a number of hard working, loyal, passionate employees.
Those individuals will often have children (and typically they will be older and more senior these days when they have them); they will expect to be able to log on from home or find a shift that fits in with childcare; to arrive later when they need to; to be thinking about the business more of the time but be in the office for less of it. They may well have elderly parents and a partner whose life also involves a mixture of work and family.
These kind of people are the backbone of thousands of businesses. They're the easiest people to keep and motivate with a bit of support; they're also the easiest to lose if your culture makes their lives too difficult.
Why is family-friendly easier for SMEs?
SMEs have two fantastic advantages when it comes to flexibility:
Firstly culture is simpler
The personality of the founder/owner/chief exec can shine through the entire business in ways that large employers can never replicate. The boss who understands that family and performance are not mutually exclusive; who has a partner who works; who does the school run but also emails at strange hours; who loves the business but isn't chained to the desk - these kind of bosses will very easily create a culture that accepts flexibility as the natural order of things
Similarly there are far less hiding places in SMEs
No-one begrudges the parent or carer who continues to perform when working flexibly. Things go wrong when people use flexibility as a way to work less... just look at our Civil Service for an example of the resentment that can cause.
And there is a third advantage. Any benefits that are put in place to help can be measured and tracked from the outset - you rarely find an SME paying for something that isn't used and valued by the employees.
So what can SMEs put in place?
(Over and above getting a boss who understands that is?). Well, childcare vouchers are obvious and other than that, employees want two things:
A bit of empathy and a few pointers to support and information - the fact you are reading this would suggest at one level the empathy point has been answered in the affirmative.
More importantly they want support when they need it most. There are only two real times of stress for working parents and carers:
When care needs putting in place (think the mum or dad returning to work after the first child; the employee trying to deal with school holidays; or the carer trying to work out how to find a care home for his father and hold down an important job), and
When care breaks down - that's the 9 times a year when a childcare breakdown clashes with an important meeting.
If you're interested in finding out more about Family Friendly, download our guides, white papers and case studies.
You might also be interested in finding out about our Work+Family Space for SMEs.
My Family Care's Work+Family Space is a brilliant solution that some of the UK's best known employers have spent years developing. But it's just as relevant and affordable whether you work for a 100 employee business as a 100,000 one. And it's the only place employee can access all the childcare and eldercare support they might need when they need it most.
Join the growing family of companies...

That help their employees through working with My Family Care. Get in touch to find out how we can make work+family work for you.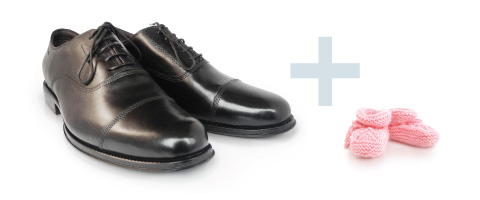 Share this: