All you need to know about
Backup Care
It's finally become part of the employee benefits mainstream
09/07/2012
Backup Care (or emergency childcare as it's often known), has finally become part of the employee benefits mainstream. It's not quite "must have" but by our reckoning there are now over 1 million employees with some form of subsidised access.
What is backup care?
Well the theory goes like this...
Care arrangements often break down (think a bit of annoying conjunctivitis; your nanny being ill; school holidays generally; or your mother needing a helping hand after a hospital visit). When care breaks down it's very stressful:
Old networks of friends and family don't work how they used to (see for example the recent Daycare Trust report on just how much less family does these days especially in the south east)
And if you're already juggling career and family and allegedly working flexibly then it can be very difficult to tell your "not as sympathetic as they might be" colleagues that "sorry, cant attend the meeting as I have a childcare issue".
The good news is that there is plenty of very good care out there, especially if you know where to look and you're prepared to pay a premium for access.
That's where we come in.
Emergency Childcare is simply a process linking up the needs of working parents with the existing supply and the willingness of employers to contribute to the costs. The magic has been making that one seamless easy journey for the user (if only it was that easy behind the scenes!).
So what's the Business Case?
Well there are really two parts to the business case:
Enlightened employers
If you have already crossed the Rubicon and are convinced that flexible working and supporting your working parents and carers is an HR priority then you're halfway there. Realistically though a backup care scheme is often going to be competing with a number of other potential ways to spend money. What's better value though - a backup care scheme or maternity coaching for talented mums? Do you spend money on an enhanced maternity package or pay for annual membership of Opp Now?
For the enlightened employer (and thankfully there's a few more of them every year) the argument goes like this:
A care breakdown is about the most stressful time for a working parent already trying to prove to sceptical bosses that work and family are not mutually exclusive
Help them in that situation and you will get an enormous payback in terms of engagement and loyalty
There is also an immediate productivity gain - you have someone working and contributing when they otherwise wouldn't be
And finally if you include Backup Adult & Eldercare in the mix you are starting own the journey of identifying your working carers - everyone will need to be doing that at some point in the next 10 years
Over and above those factors backup care is about the most transparent benefit you can have. You can genuinely see who has used it; what they used; why they used it; when they used it; and what they said about it. (If you're not getting that information you are with the wrong provider!).
Show me the money
However... if you're in an organisation where supporting working parents and carers is still way down the priority list then the business case is purely about the costs. If that's the reality then worth playing around with these facts and figures:
The typical work force has up to 40% of its employees with dependents of one age or another
On average 9 times a year "family" in the broader sense will cause a work stress
How much does it cost the business when someone doesn't turn up? Even in the lowest paid environments the costs are upwards of £100 per day
And then consider this - backup care can cost less than £50 a day (especially if you ask employees to contribute a small amount to the costs)
In that context a backup care scheme can be the perfect to nudge a non-believing CEO down the work and family path to enlightenment.
So how much does backup care cost the employer?
Well that depends... but as a rough estimate, and assuming that you want to give a generous level of support and promote the benefit as something employees should make use of, then expect to pay anything from £7.50 to £35 per employee per year.
Factors that influence the price include:
Demographics and geography of the workforce - the north is cheaper than the south; and different types of care vary in cost (nannies are much more expensive than childminders)
How generous the subsidy is - typically employers will offer 4 to 6 sessions of backup care per year
Whether you ask employees to contribute to the costs
And the industry you work in - the more flexibly you can work the less the need (although working at home is still massively easier if someone else is looking after the kids)
What else do I need to know? Give me some stats
The key stats are obviously:
How many of your employees are using the service
How often they are using it
What they are saying about it
We're passionate about the feedback and use an NPS (Net Promoter Score) model to bring some meaning to the reams of feedback we receive. Did your employees like the benefit so much that they will even tell colleagues about it? It's quite a useful measure even if it's loved a bit too much by the advertising industry.
Generally a 10% take up rate is good; 5% is OK but could do better; and 15% is excellent. Having said that the numbers keep ticking up thanks partly to the way eldercare is gradually becoming part of the employee benefit lexicon.
Are there any areas of the country that aren't covered? No! Save for some of the remotest areas in Scotland you can pretty much guarantee to access backup care wherever you are in the country.
What types of care are covered?
We allow our clients to choose from nannies, nurseries, childminders and over 500 school holiday clubs. Experience tells us that whilst parents love the idea of backup childcare they will all have equally strong opinions about what the right solution should be...
Who provides backup care?
There are really only 2 suppliers of note. If usage and feedback are your primary drivers then you will end up with us. If the main driver is building a global benefits platform then you may well end up with the American giants Bright Horizons and its permanent nursery place model.
Join the growing family of companies...

That help their employees through working with My Family Care. Get in touch to find out how we can make work+family work for you.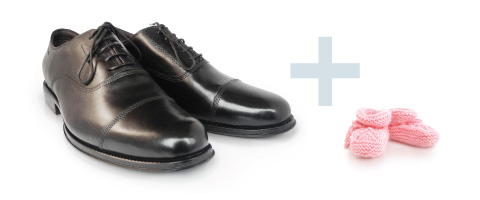 Share this: