What our clients say...
We judge ourselves by the feedback we receive and we report to our clients regularly and transparently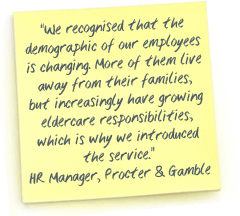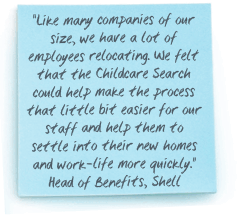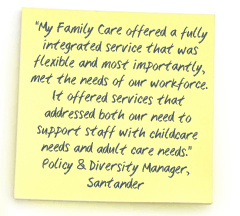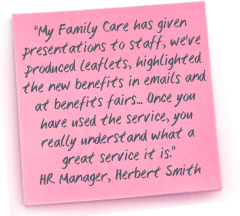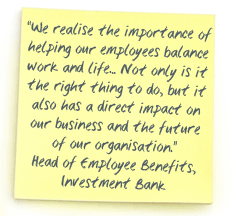 All of our Case Studies, Employer Guides, and White Papers can be downloaded throughout the site.


Build Your Pack and you can be sent them as one handy PDF.
Regular articles on childcare,
eldercare & flexible working.
Your employees will access our services via a customised website. You choose the services and the level of support. It's that easy.
Our unique and award winning
Emergency Childcare
allows working parents to book nannies, nurseries and childminders anywhere in the UK with as little as half an hours' notice.