Meet the My Family Care teams
Our different teams ensure we deliver the best service to our clients and their employeesMeet some of our key people below and in the left menu
Ben Black, Director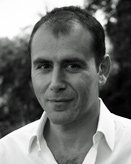 As the father of twins, Ben knows all about the pressures of balancing work and family life.
Ben began his career working as a City lawyer. In 2000, he and his brother Ollie bought Tinies Childcare, which went on to become the biggest nanny agency in the UK.
In 2005 they founded My Family Care - with the unique proposition of offering clients a complete family friendly employee benefits package.
Ben continues to work with Tinies and is also a non-executive director at AnyJunk, the UK's largest rubbish clearance company.
A French wife, 3 young children and the occasional marathon keep Ben busy in his spare time.
0845 676 7680
Oliver Black, Director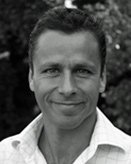 Ollie is also the proud father of twins and a young daughter. So the brothers are even in the number of children stakes - for now at least.
Ollie began his career at Procter & Gamble as a brand manager. He saw the positive impact that having good childcare made to the people working in the business, but also how difficult it was for parents to arrange good, local childcare.
Convinced that childcare in the UK was about to go through massive change, he built up Tinies along with Ben & friend Amanda. Less involved now with the Tinies branch network, Ollie focuses on our On-Site Childcare service - the setup and management of creches, holiday clubs and nurseries. Living close to our head office, he'll often be in far too early, most likely after an early morning run.
0845 676 7680
Amanda Coxen, Director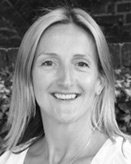 Amanda started life as a solicitor in the City where she saw many colleagues struggling with childcare and work and decided that she wanted to do something about that.
Amanda joined Ben and Ollie in 2000 and together they set out to create a company that could provide professional childcare recruitment services to parents.
Amanda continues to look after the Tinies nanny agency network, splitting her time between her home and two children in Eastbourne and our head office in London.
0845 676 7680
Angela Stalker, Head of Business Development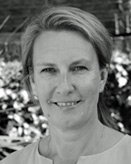 Angela has worked within the corporate sales world for most her career, within large organisations such as Hertz and British Midland.
When it was necessary to combine work with her three children, Angela left the corporate world to manage three Tinies Childcare nanny agencies - giving her a flexible working option!
She then became involved in the merging services of My Family Care. Her experience and understanding of the 'juggling act' of the full time working mum allows her to translate the importance of supporting services to potential clients. If she gets any spare time Angela loves to travel and spend time with her family.
0845 676 7680
Venetia Leigh, Operations Director
Venetia was part of the original development team behind Emergency Childcare.
She has a background in e-commerce and PR, helping develop one of the UK's best dating sites.
Venetia has seen the company's rapid growth first hand and accepted the Telegraph Trailblazers award with Ben in June 2007.
Venetia now works as our Operations Director, ensuring the service delivered is of the highest standard.
0845 676 7680
Tamara Sangvhi, Head of Marketing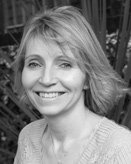 Tamara understands the multifaceted challenges of being a working parent from both her personal experience and working with companies whose core markets are families and parents. With over 20 years' experience in brand and product marketing, Tamara has spent most of her career working for large organisations, most recently Mothercare and The Walt Disney Company.

0845 676 7680
Jennifer Liston-Smith, Director,
Head of Coaching & Consultancy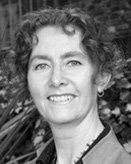 Jennifer draws on 20 years' experience in consulting, training and coaching with major organisations and has since 2005 been one the UK pioneers of maternity coaching supporting leading employers in settings such as global law firms, investment banks, accountancy firms and other sectors. Her work is covered in the national and industry press as well as frequent conference speaking & writing.
Jennifer's professional development background includes a Law degree from Brasenose College, Oxford, a Masters in Psychology and the leading Post-Graduate Certificate in Coaching and Mentoring Supervision, with Distinction, at Oxford Brookes University Business School.
She is the mother of two boys aged 10 and 7 and understands the challenges of a senior role combined with family life.
Oliver Daniels, Backup Care Manager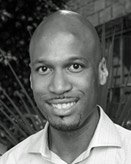 Oliver leads and motivates the Backup Care team to deliver consistently outstanding levels of service, while identifying where we can innovate and improve our current work processes.
His extensive copywriting experience is also put to good use on everything from parent and carer newsletters to promotional material for employer launches.
A proud recent father, Oliver has first-hand knowledge of the challenges facing working parents and is fully committed to the My Family Care cause.


0845 676 7680
Justin Jeffries, Web Manager
Justin runs the web development team as well as being in charge of anything and everything creative.
Justin has a background in children's holiday clubs and as a part time actor, as well as a keen interest in photography and design.
School Holiday Cover was his brainchild and he continues to work with Tinies Childcare, overseeing SEO and website development. In 2008 Justin started managing NannyShare.co.uk - the UK's leading parent matching website.
"Don't make me think..." is the usability mantra applied to our websites.

0845 676 7680
All of our Case Studies, Employer Guides, and White Papers can be downloaded throughout the site.


Build Your Pack and you can be sent them as one handy PDF.
Regular articles on childcare,
eldercare & flexible working.
Your employees will access our services via a customised website. You choose the services and the level of support. It's that easy.
Our unique and award winning
Emergency Childcare
allows working parents to book nannies, nurseries and childminders anywhere in the UK with as little as half an hours' notice.
Downloads
Related Pages