Our social responsibility
How My Family Care works to make change happen
My Family Care takes an active role in supporting and working with key partners to improve the lives of working parents and carers.
Corporate responsibility
Ben Black and non-executive director Sonia Wolsey-Cooper are change makers with Working Families, the leading charity supporting working parents and carers. As part of this work we have been the principal and underwriting sponsor of the Top Employers for Working Families annual awards (2009-2011).
Our NannyShare.co.uk business donates a percentage of its annual revenues to charity, which in the past have included the Daycare Trust.
Tinies Childcare is a board member of the childcare section of REC (Recruitment and Employment Federation). In addition we work closely with and support the Fatherhood Institute and Employers for Carers.
In line with our commitment to professional standards in coaching, Jennifer Liston-Smith sits on the Editorial Advisory Board of Coaching at Work magazine and the national committee of the British Psychological Society Special Group in Coaching Psychology.
On a personal level
Ben is a founding investor of EveryClick, a search engine that donates a percentage of each click to your chosen charity. His brother Ollie is very active in supporting the One2One Children's Fund.
Sharing gender equality information
My Family Care is a supporter of the Government's Think, Act, Report Initiative. We believe transparency is a great way to prove that work and family can and does work.
In early 2013 our workforce breakdown is as follows:
Male
Female

White British
White Other
Black
Asian
Mixed/Other

8
98

70
12
13
7
4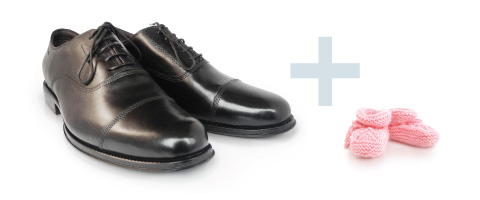 Join the growing family of companies...

That help their employees through working with My Family Care. Get in touch to find out how we can make work+family work for you.
All of our Case Studies, Employer Guides, and White Papers can be downloaded throughout the site.


Build Your Pack and you can be sent them as one handy PDF.
Regular articles on childcare,
eldercare & flexible working.
Your employees will access our services via a customised website. You choose the services and the level of support. It's that easy.
Our unique and award winning
Emergency Childcare
allows working parents to book nannies, nurseries and childminders anywhere in the UK with as little as half an hours' notice.
Related Pages